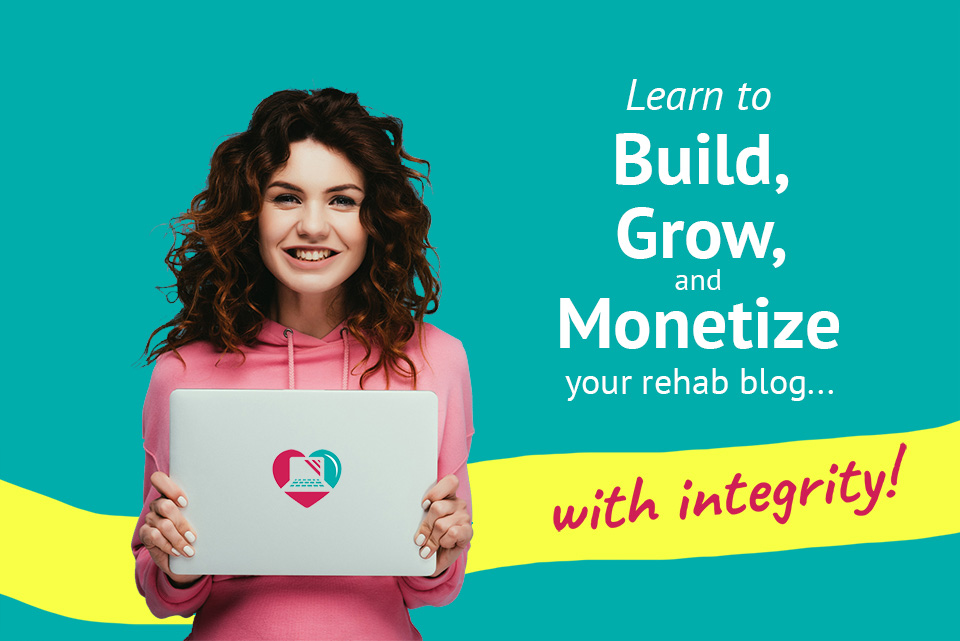 Right now…
You have lots of knowledge to share from your PT/OT/SLP experience.
You love writing, and you're pretty good at it!
You want to work from home on your own schedule.
Your favorite part of therapy is educating patients and families.
You want to help others without burning out physically and emotionally.
You have a creative spirit but need an outlet.
You envy bloggers who seem to have it all figured out.
You want to stop trading dollars for hours.
You want to join the ranks of the online entrepreneur world!
…but you have no idea how to create a blog! (Much less monetize it!)
Or, maybe you have a blog or social media account, but you're getting nowhere with making money!
It's a lot easier than you think to:
Build your site on your own schedule
Work from anywhere you want
Make money while helping others benefit from your therapy knowledge
Earn your income passively (yes, it takes work upfront, but then it really is passive)
Own your own business and earn money ethically
Stop worrying about choosing work over your family
Use your knowledge in a fresh way
Flex your creative muscles without wasting all that hard-earned rehab knowledge
Do what you love and get paid for it
Build a business that's just you—not everyone wants to create the next hot startup!
---
Learn from clinicians who became successful bloggers
We're Chanda and Meredith! We're both PTs who have independently built successful, profitable, and well-regarded blogs that work FOR us. And we created Therapy Blogging 101 to give you an affordable, fun, and encouraging system to help you do the same.
You can learn more about us here!
---
Start with our FREE Therapy Blogging Power Pack
We realize that blogging can feel intimidating if you've never done it before. That's why we're getting you started with this free 28-page Power Pack, which is the perfect intro to how blogging works. We've put it into basic terms, so you can stop dreaming and start doing!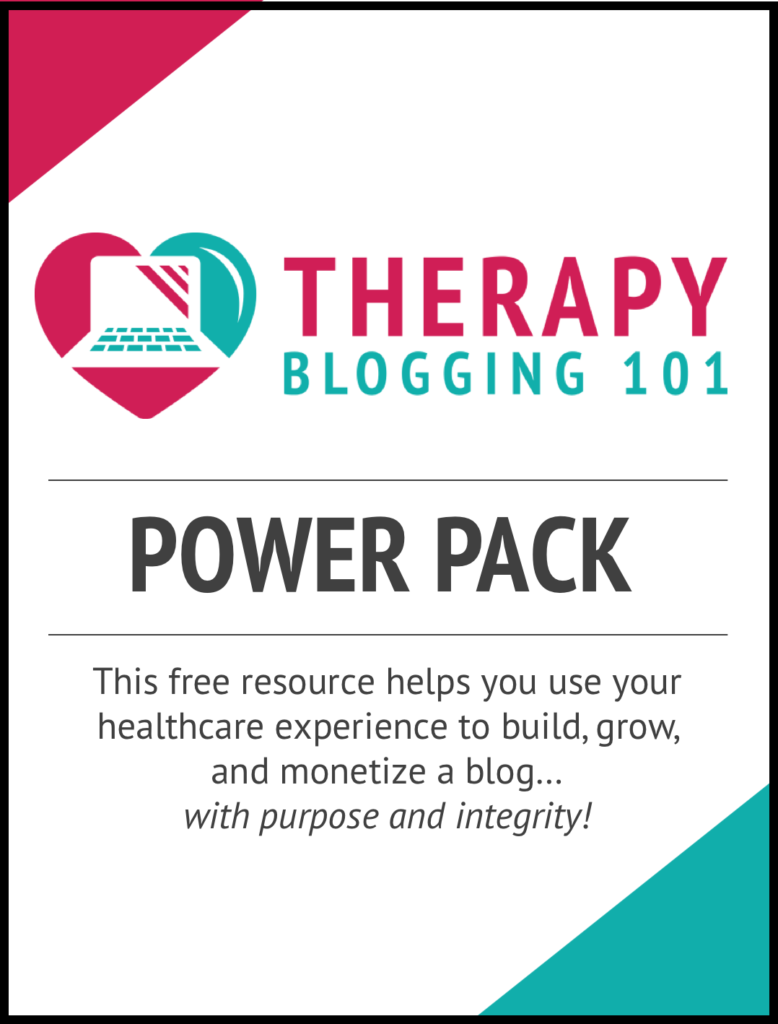 "But wait! I suck at tech!"
Most PT/OT/SLP professionals suck at technology at first. It's not like we learned about it in school!
But remember: you're smart. That's why you became a rehab professional and spent all that time learning about anatomy and physiology. Blogging is way easier than therapy, and we've even created a free library of tech videos to help you get past the fear of the unknown. We believe there's no excuse for tech confusion to keep you from doing what you love!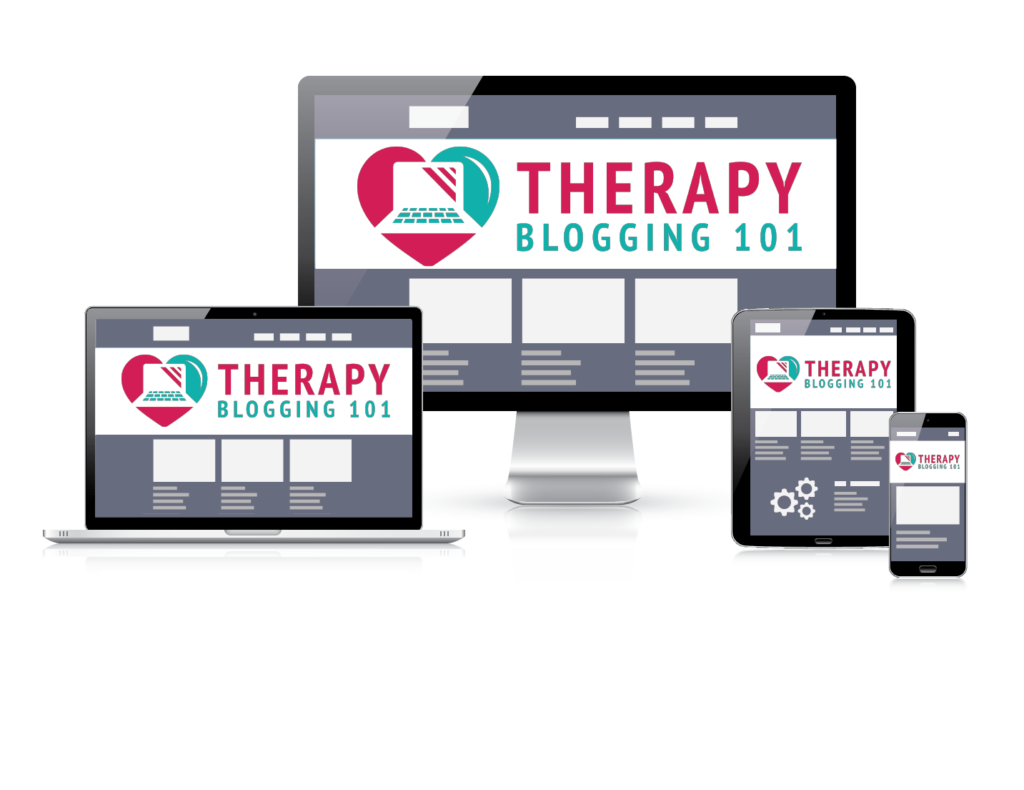 "What if I hate selling?!?"
We hear ya! Nobody likes to feel like a used-car salesman. The good news is therapists have been selling to patients our entire careers, and we already understand fundamentals of sales! The key is learning how to translate that innate knowledge to blogging, and that's just a small part of what we'll cover in Therapy Blogging 101.
There are plenty of blog monetization strategies that have nothing to do with scamming or bilking others.
One of the main reasons we built this course was to take the fear out of selling and help you confidently use your skills and knowledge to help others in an entirely new way!
"Can't I just have a social media account?"
Ask any social media influencer how they actually make money, and they'll tell you they monetize by moving people to email. Social media algorithms are always changing, and you have very little control of your content reach on those platforms. We'll teach you organic, non-sleazy ways to build your email list so you can monetize your existing social presence, while cultivating your own space on the internet that's entirely yours and free from social media's fickle algorithms.
"What makes you two qualified to teach this stuff?"
That's a great question. There are lots of people out there who say they can teach you to build an online business, and you want to know why you should work with us. We get it, and that's why we'll share just a few of the reasons why we're different.
We both built highly profitable blogs with a strong focus on integrity.
We're not part of any multi-level-marketing (MLM) program where we get money from recruiting you.
We both take an organic and consultative approach to sales.
We're not out to get rich from your dreams.
We're not going to bait you with an affordable course, then upsell you like crazy.
We believe all roads lead to more time and better work-life balance.
You can learn more about us here, but we're just like you. We both started out as overworked and overwhelmed therapists looking for better work-life balance!
We learned some lessons the hard way, and we created this course to make your life easier. And we recognize that tech can be the biggest barrier to getting started, which is why we created tons of free training videos for you.

Learn from our mistakes!
The free content on this site is a great intro to the blogging world, but we realize most people want a step-by-step guide to make the process easier. That's why we consolidated everything we know about blogging into Therapy Blogging 101!
If you're not ready to invest in our course quite yet, check out our free Power Pack, explore the free tech videos to get your blog up and running, and we'll be waiting on the other side to help you build, grow, and monetize the blog of your dreams—without selling your soul in the process.
See ya soon!
—Chanda & Meredith 🙂